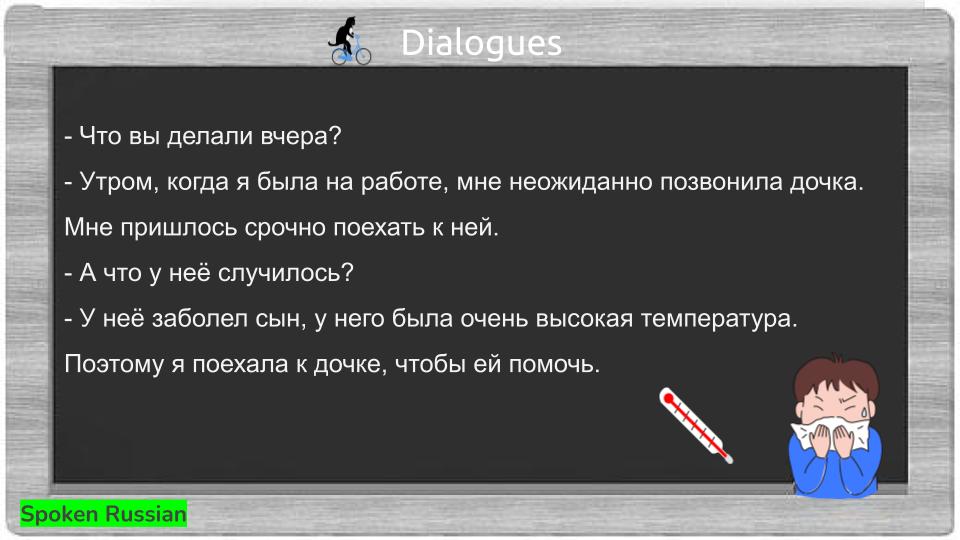 - Что вы делали вчера?
- Утром, когда я была на работе, мне неожиданно позвонила дочка. Мне пришлось срочно поехать к ней.
- А что у неё случилось?
- У неё заболел сын, у него была очень высокая температура. Поэтому я поехала к дочке, чтобы ей помочь.

- What did you do yesterday?
- In the morning, when I was at work, my daughter called me unexpectedly. I had to rush to her.
- And what happened to her?
Her son got sick; he had a very high temperature. That is why I went to my daughter to help her.