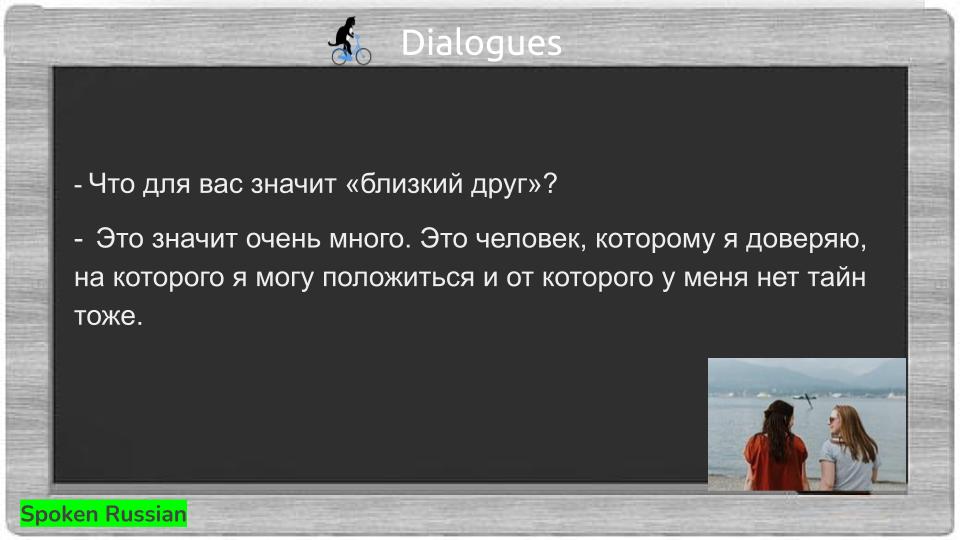 Что для вас значит «близкий друг»?
Это значит очень много. Это человек, которому я доверяю, на которого я могу положиться и от которого у меня нет тайн тоже. 
What does a "close friend" mean to you?
It means a lot. This is a person whom I trust, whom I can rely on and from whom I have no secrets either.